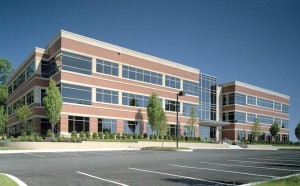 CLEVELAND–(BUSINESS WIRE)–Ten Capital Management ("TCM"), a privately held real estate investment management firm today announced its acquisition of Stone Manor Corporate Center ("Stone Manor" or the "Property") for $19.75M. The Property is located on 2600 and 2700 Kelly Road in Warrington, PA and was purchased from Cornerstone Real Estate Advisors
Stone Manor is currently 100% occupied and is comprised of two, three-story, Class A office buildings with a combined net rentable area of 121,535 square feet. Frontage along Easton Road (Route 611) affords Stone Manor immediate access to Route 202 and Interstate 276 (The Pennsylvania Turnpike), and subsequently provides the Property with exceptional linkages to Philadelphia, Trenton, and the northwestern suburbs of Bucks and Montgomery Counties. Stone Manor contains the amenities of two on-site hotels, a retail bank, and a full-service restaurant on a privately wooded, 31.9-acre campus just minutes from the most desirable neighborhoods, school districts, and consumer attractions that Doylestown and Bucks County have to offer.
Bucks County offers a unique combination of urban and rural areas along with various attractions that provide for a well-balanced place to live and work. Nearly 40% of the area households have a combined annual income that exceeds $100,000 and the County's public school system consistently ranks among the best in suburban Pennsylvania. Bucks County's affluent residents, metro area linkages, and proximity to regional business owners, executives, and decision makers, present the Property with a significant competitive leasing advantage.
"Stone Manor presents an opportunity to acquire an institutional quality asset in a strategic location with good demographics and access to on-site amenities and nearby retail," said Ben Adams, the CEO of TCM. Paul DiSandro, TCM's Portfolio Manager adds, "The Property's strong occupancy and mix of high-quality tenants is expected to generate good cash flow and annual returns to our investors."
About Ten Capital Management
Founded in 2011 and headquartered in Cleveland, Ohio, Ten Capital Management is a privately held real estate investment management firm investing across a broad spectrum of real estate strategies and seeks to deliver consistent, superior risk-adjusted returns to its global investor base, while remaining proactive, adapting quickly to changing market fundamentals and opportunities. TCM makes equity investments between $10 and $25 million, targeting transactions which are too large or complex for small, undercapitalized investors and which fall "below the radar" of larger institutional investors. For more information, please go to www.tencapmanagement.com.